About Us
Introduction to the Cape Town Gospel Choir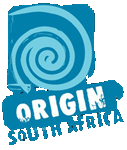 The Cape Town Gospel Choir was founded in 2010 by Origin South Africa. Our Artistic Director Colin Peckham grew up in Cape Town and studied music at Edinburgh University in the UK.
Admission to the choir is by auditions, which are carried out throughout the year on request, or in one of our annual auditions roadshows. The ability to read music is an advantage, but not essential. A good, confident singing voice with the ability to hold pitch in parts is necessary.
Rehearsals
We rehearse at Pinelands Presbyterian Church on Monday nights, 7pm-9pm. The venue is easy to reach by car and train, and is in the area where the N2, N1 and M5 converge. For a map, see here.
Directions: Pinelands Presbyterian Church is on Central Square in Pinelands, on St Stephen's Road. By car: from the N2 take the Pinelands (Forest Drive) exit and head for central Pinelands. At the BP garage, turn left (St Stephen's Road). The Church is on the right just past the cricket field. Lift-share is also available from several parts of Cape Town. Contact us for more details. By train: from Pinelands station go straight along Broad Walk until you reach Central Square. The Church is on the opposite corner of the square.