Join the Choir
Join the most exciting choir in the City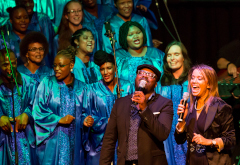 Open Auditions
Please note that during the pandemic, auditions are open on request and will be carried out online. A high speed internet connection and available data are required.
Auditions are available regularly. The main auditions are in January and July.
How to join: Send an email with your name, email address, cell number, church attended, and why you want to join the choir to choir@ctgc.org.za and we will consider you for audition.